Customers

Below are testimonies from past customers of Boer Trax Acres.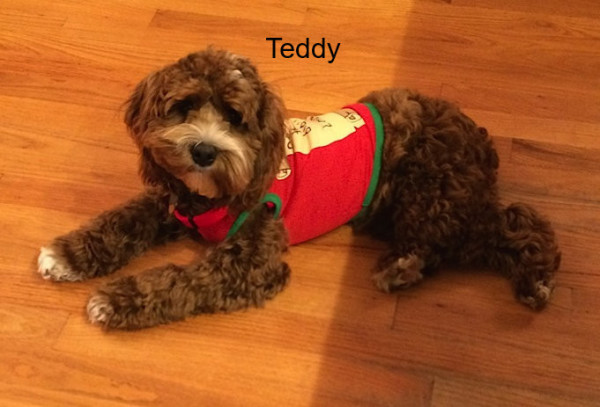 I cannot say enough great things about the Dobbins family and hoqw wonderful they were to work with when deciding to add a furry member to our family.  They were exceptionally accommodating for us to come out to their home and visit with their other dogs and to decide on the litter we wanted to pick.  They kept us updated on everything going on with the pregnancy and the little puppy's progress during his first few weeks.  Our dog, Teddy, is such a fun goofy little guy.  He has been easily trained and housebroken, and I know that they are to thank for the early crate training.  We couldn't have asked for a better disposition and he doesn't meet a stranger.  He loves everyone!Thanks for such a great puppy Kim and Jeff(and also Candy and Rusty:))
 
Thanks again,
Allie and Christopher Edenfield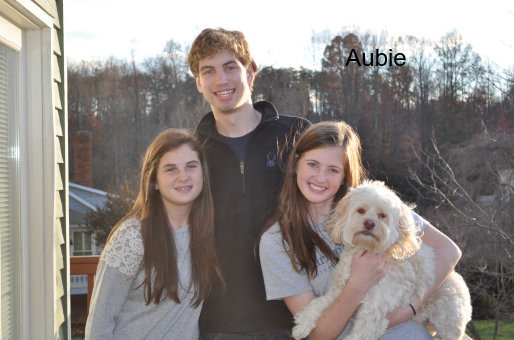 Aubie will be 6 years old May 2015.  He is such a big part of our family.  He is smart, obedient and loving to everyone he meets.  We are so happy with Aubie and recommend Boer Trax to everyone we ask.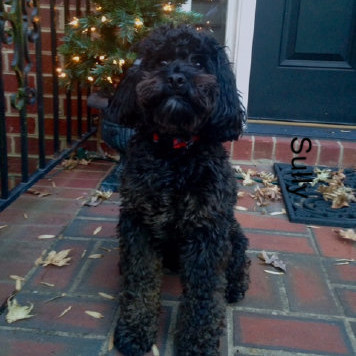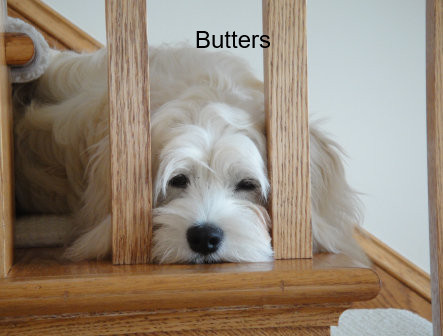 We have really enjoyed watching Sully grow the past year!  He is so sweet, loves to cuddle, and has gotten to be a great running partner.  He loves to play with his sister Sophie and half brother Max (both live here in Charlotte)  We can't imagine our family without him!!
 
Scott, Michelle, Berkley & Bennett Proctor


Always happy to share pics of Butters.  Can't believe he is now 4 yrs old.  We love him so much and he really is a member of our family!  The kids say they were never spoiled as much as Butters.  But he is so much company to us and can't do enough to please.  Still at his age, he likes to run and play, but likes laying next to us as we sit down.  He is the greatest!!!  And the cutest!!!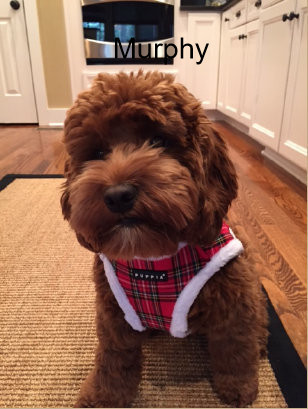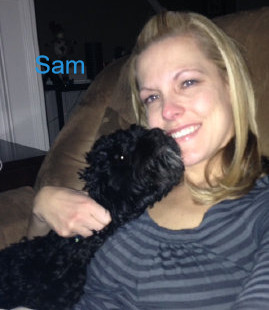 Murphy is the sweetest boy.  He loves his walks, playing fetch and meeting his sisters at the bus stop everyday.  He finished obedience training and was a quick learner.  He is well known throughout the neighborhood as being very friendly and social with other dogs and people.  He has added so much joy to our lives and can't imagine life without him!  We look forward to celebrating his first birthday in January!  

Sam is a ball of energy and fun for our 2 kids.  He's 8 months old right now and starting to be my cuddle buddy.  Kim and Jeff were great and easy to work with.  I'll recommend them as a breeder to anyone.  We can't wait for the next few years with our sweet Cockapoo!​
 
Thank You
Nicole Pilkenton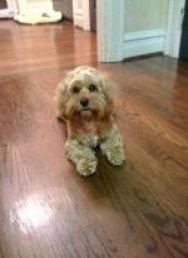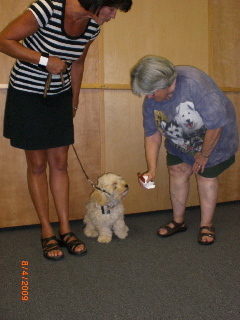 Chloe has wriggled her way into our hearts and there she's made a perfect home!  We couldn't be happier with our pup.  Fun, smart, clever, curious, and loving, Chloe delights us each day.  Much like a child, we can't imagine our lives without her.  Hoping to adopt a friend or sibling for her in a year or two.  Thank you Dobbins Family for all your efforts!

Well, Hoss graduated from puppy school with honors!  In order to graduate, he had to NOT eat the hotdog.  Thought you might be interested in these recent pics (I think they're hysterical!)  He's 6 months old now and we are still having a blast with him.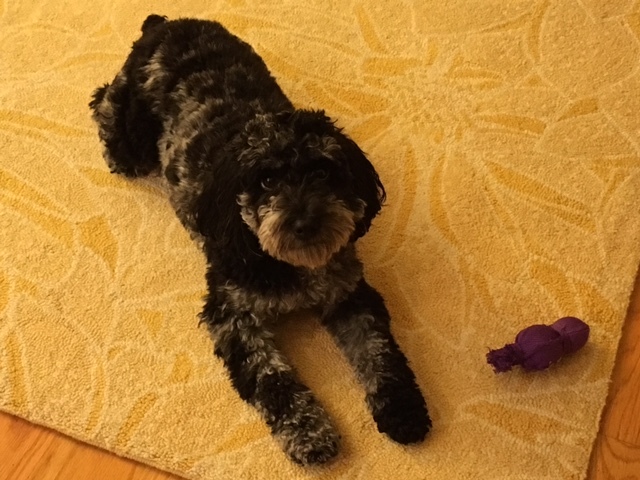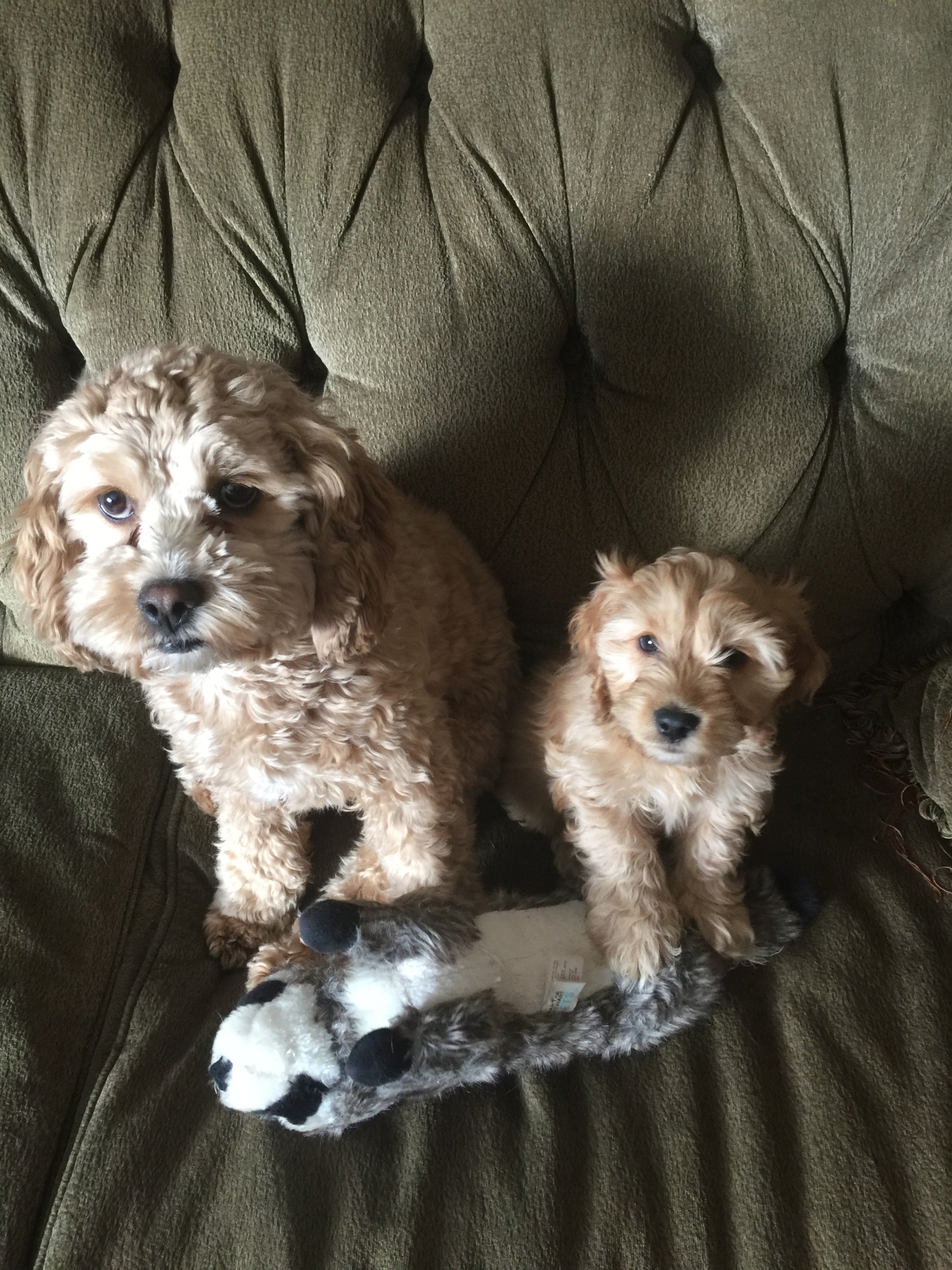 Minnie is 20 months old and a complete joy for our family. She is smart, affectionate, playful, dear, and the perfect family pet. She loves to chase her ball and take long walks. We all love her to pieces and are so grateful to Kim and the Dobbins family for bringing her into our lives. 
​

Harley will be 1 year old Feb 6 2017.  She is a sweet girl so loveable and cuddly and of course very spoiled. Harley also loves everyone she meets and is very sociable. She tends to be on the quiet side always wanting to snuggle. Because she was such a wonderful addition to my family I of course had to add a sibling for her.  As of Jan 8 2017 I have added Toby to our family. He is quite active and adventuresome. Keeps Harley and I on our toes. I see many more years of fun and interesting times ahead of us.  
Thank you Kim, Jeff, and Family for providing me with two beautiful fur babies. 
Geri Hodgins
Fly Creek New York
​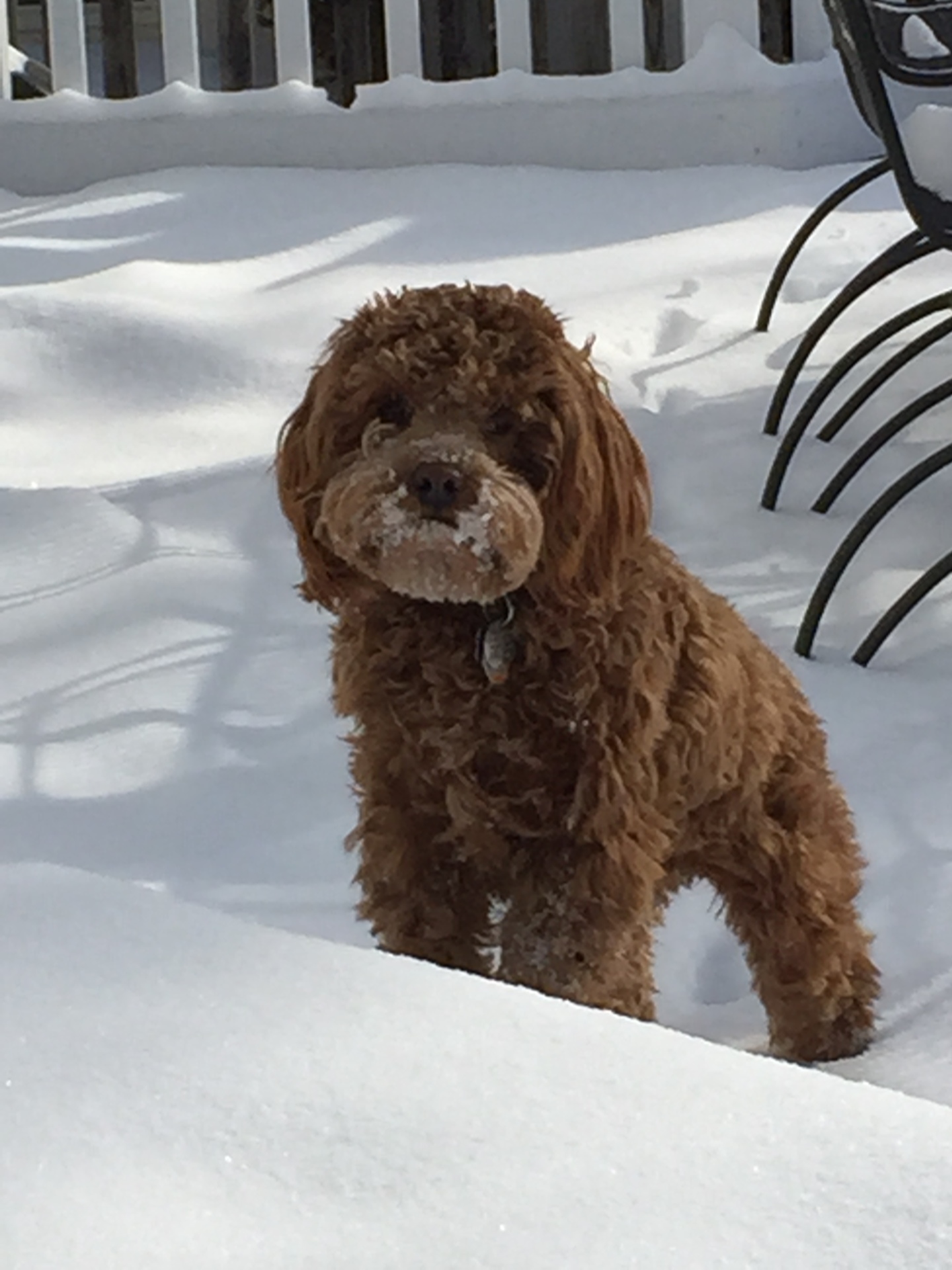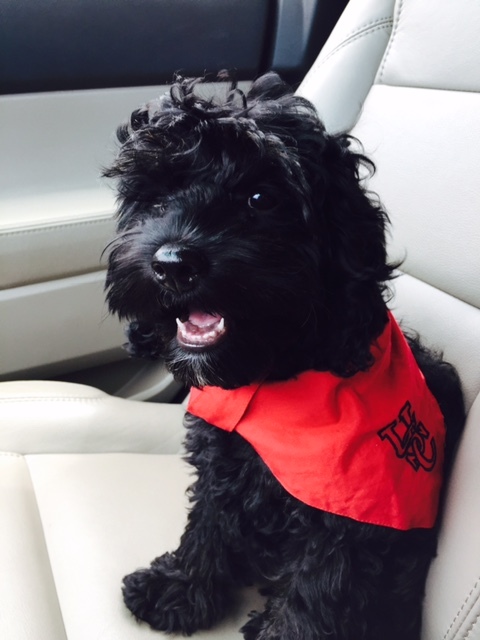 I was just looking at your webpage and wanted to thank you for giving us the opportunity of having the best dog in the world!! Riley is the best thing that has ever happened to us and I couldn't imagine our life with out her!!! I've wanted a dog my whole life (I'm 17) and as you know a little over a year ago my wish came true!! Riley is everything I could have asked for, she's smart, lovable, and cuddly (she's actually sitting on my lap as I write this lol). I love coming home to her everyday, seeing her adorable face, and watching her wiggle her little booty when she walks! Thanks again for not only providing us with a puppy but with a best friend!!

Thanks again!
Brielle

Hi Kim!  Just wanted to update you on Bella!  She is doing great...spoiled rotten!  She just got her last shots and weighed in at 9lbs.  We love her so much!!  Thank you!
​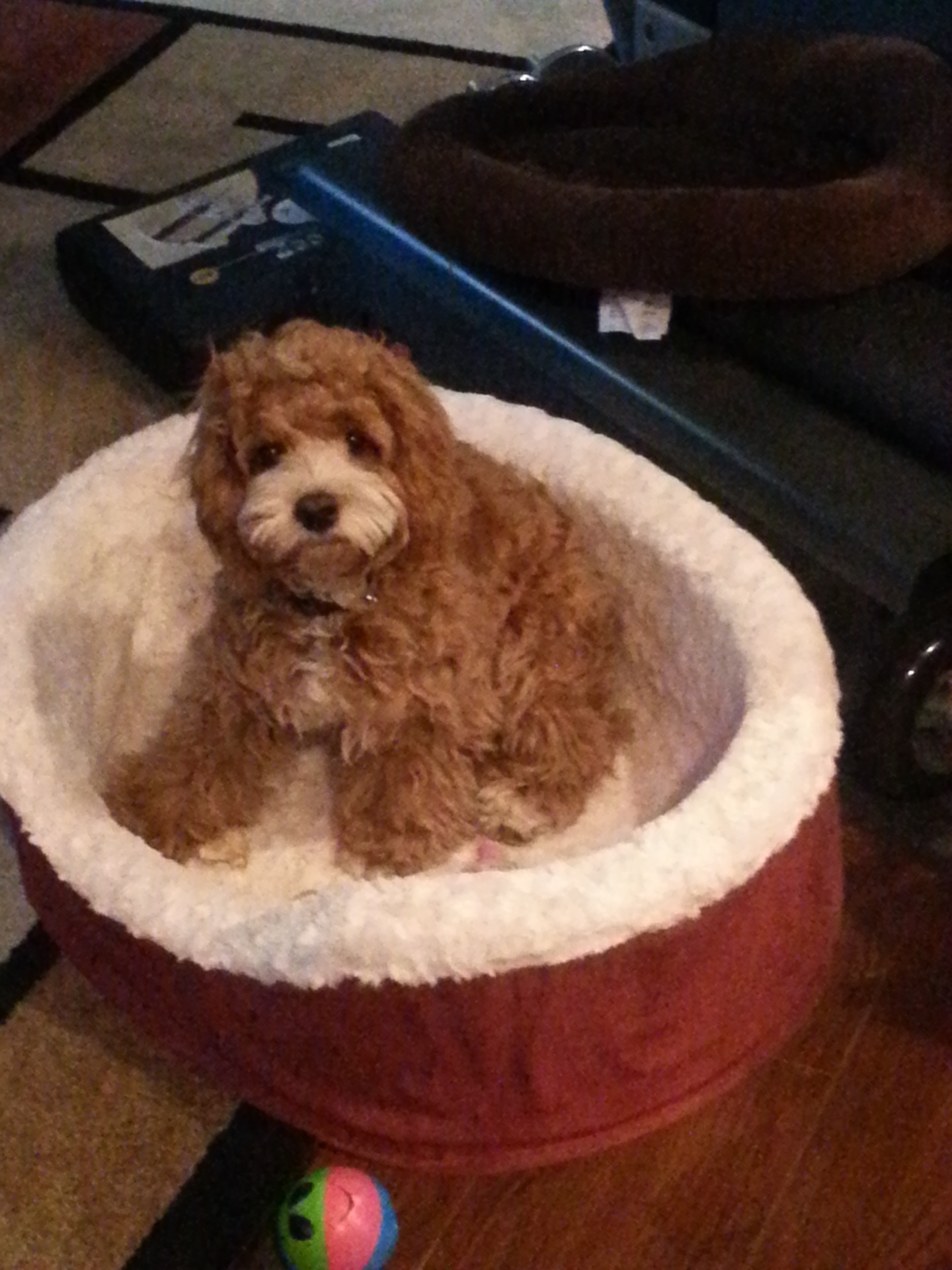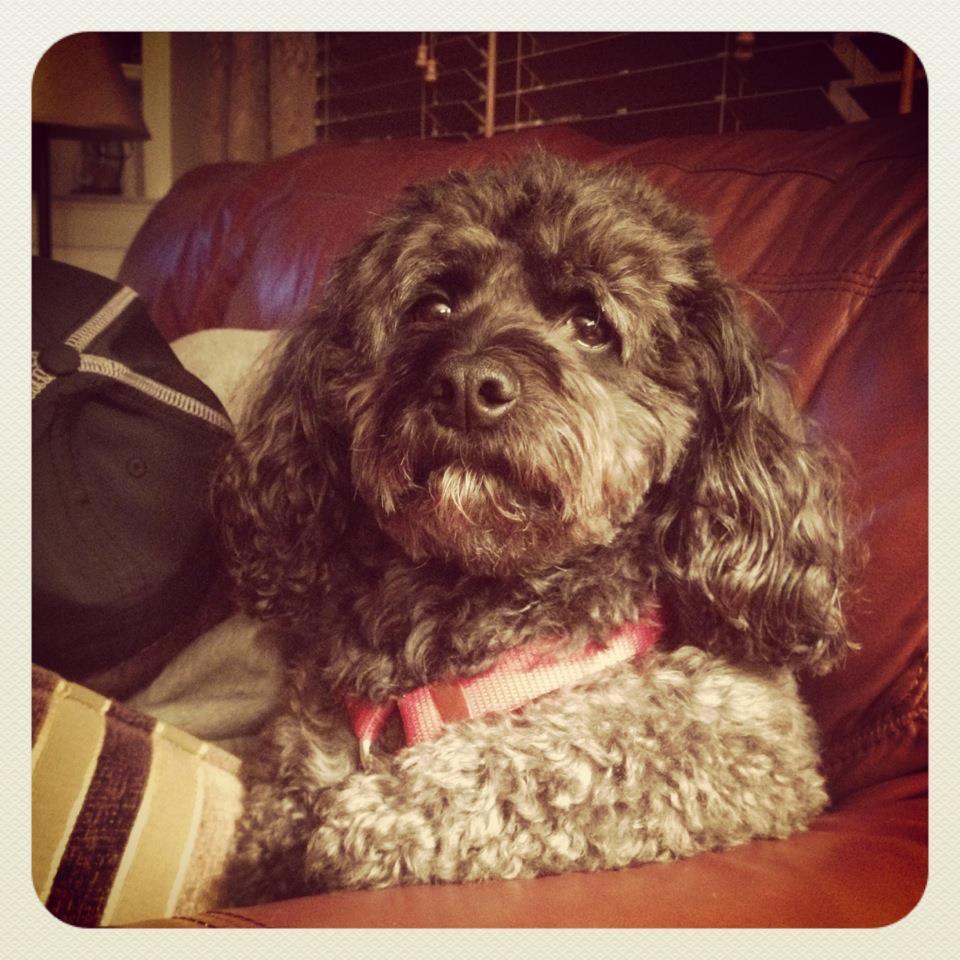 Cherry...born Feb 6th..we love her soooo much...we named her Khaleesi. Thank you so very much...she is so adorable and smart. We may think about another cockapoo in the future to have two.
Thank you again 
Maureen Ball

I just had to reach out to you and let you know how much we have thoroughly enjoyed our sweet little cockapoo we purchased from you 8 years ago.  Bennie has the sweetest personality and has become my third child.  We feel like Bennie thinks he is a person half of the time with the way he acts.  I just had to thank you for the joy that he has brought us over the years.
Beth King Hicks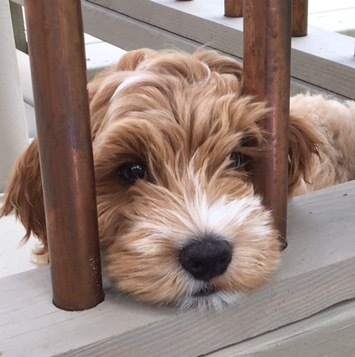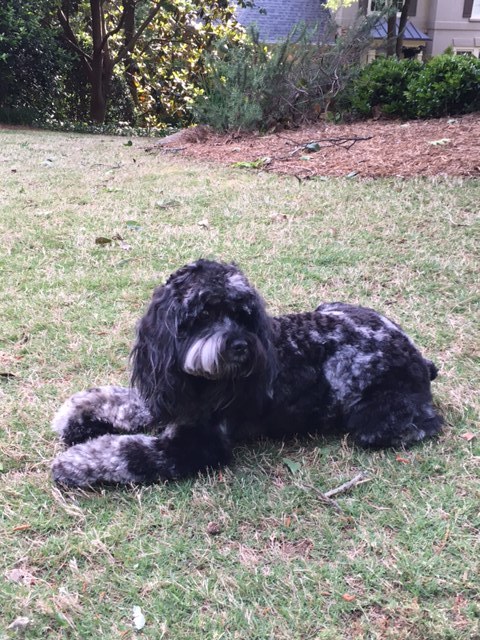 Murphy is 12 weeks old.  We are in puppy kindergarten. He can do a bunch of tricks. He weighs about 9 lbs. his coat is getting redder as you thought it would. He is a goofball. 
Best
Beth

Hi! Jenkins turned 2 yesterday.  I can't tell you what a perfect, loving little boy he is !  He turns heads everywhere we go with his beautiful coloring .  I hope Marlie has had other puppies like him.  Jenkins is the "social director" in our neighborhood. He is such a sweet and fun dog.  Thank you again for allowing me to have him!  I hope ya'll are well.  My best,  Janice Cook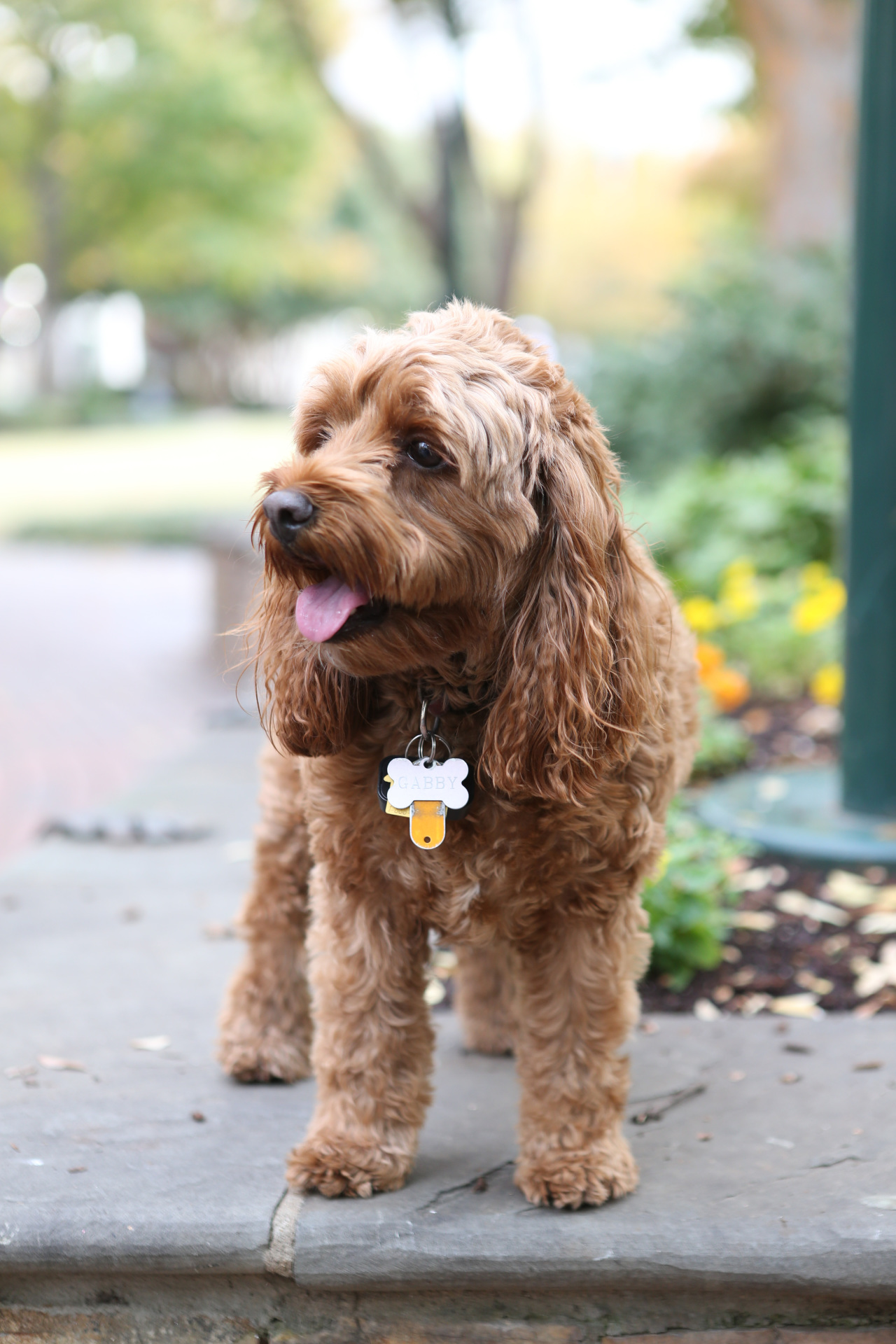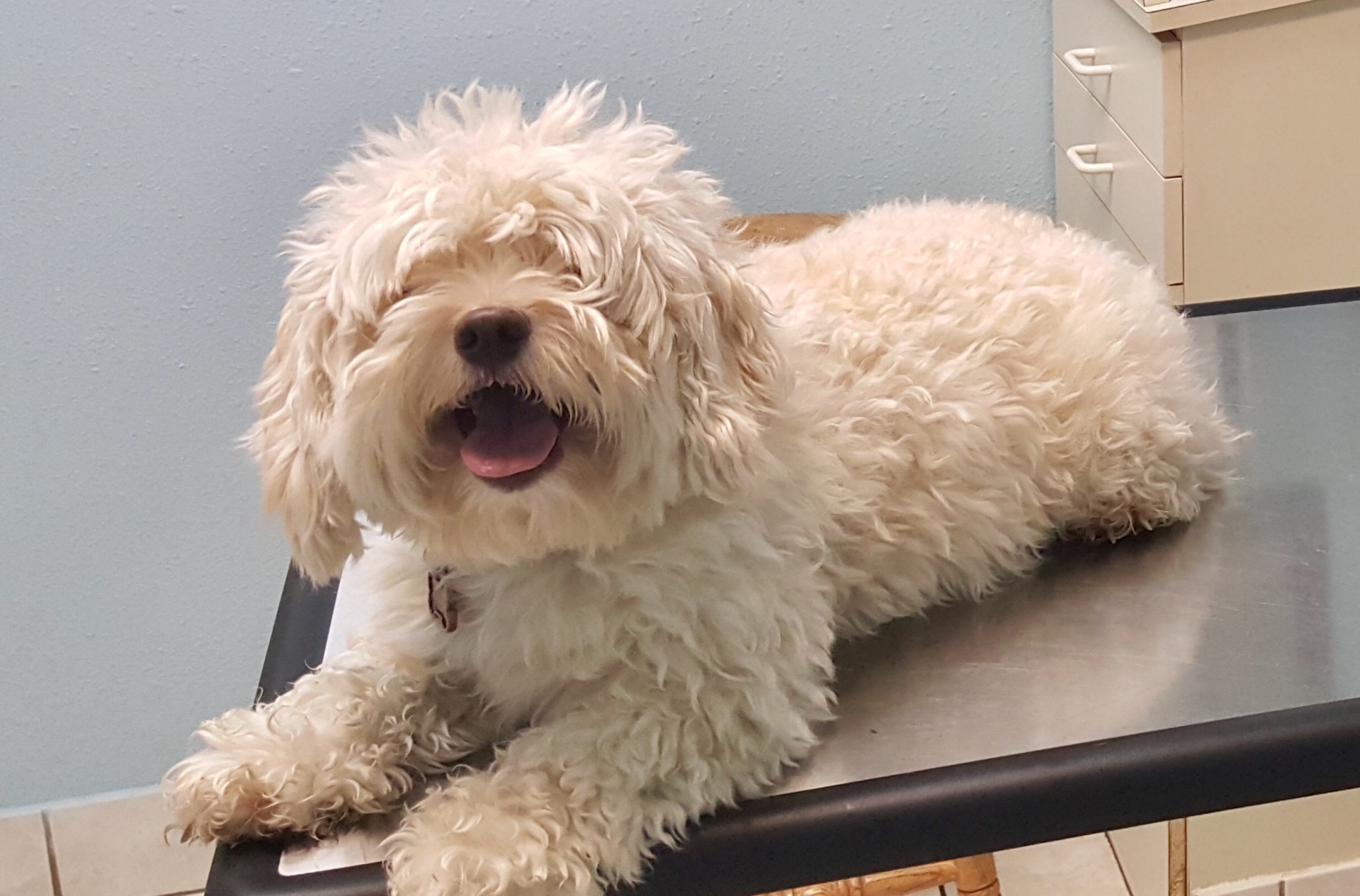 Hi Kim, It's been a while. Thought I would send you a recent photo of "Gabby", born on your farm on New Years Eve four years ago. Gabby is so sweet, smart and full of energy. We're very very happy with her.

Thanks

Yasushi 

My family and I were just talking about our cockapoos, and Katie and I couldn't stop talking about how much we love our Sassy!  We thought we'd write you a quick letter to let you know how Sassy is doing. She turned four on 25 June 2016 and is approximately 15lbs. She is our daughter's best friend. She is the sweetest, most loving dog in the whole world. She is absolutely a member of the family! Her favorite game isTug-O-War and she knows all her "tricks" - sit, lay, stay, roll over, belly, up, and turn (she turns 360 while up on her hind legs). She gets along great with all of our friends dogs. When we lived in North Carolina, her best friend was Lady, the boarder-collie/lab mix next door. Now that we have been in San Diego for about a year, her new best friends are Duke and Layla, a brother sister set of labs. Katie's brother Paul also has a cockapoo named Rocco. They added him to the family because they loved Sassy so much!  She's a great cockapoo ambassador. She truly is such a wonderful dog and we love her SOOO much.  We cannot imagine a life without her.  
The James Family 
- Katie, Trey, Laura and of course Sassy!!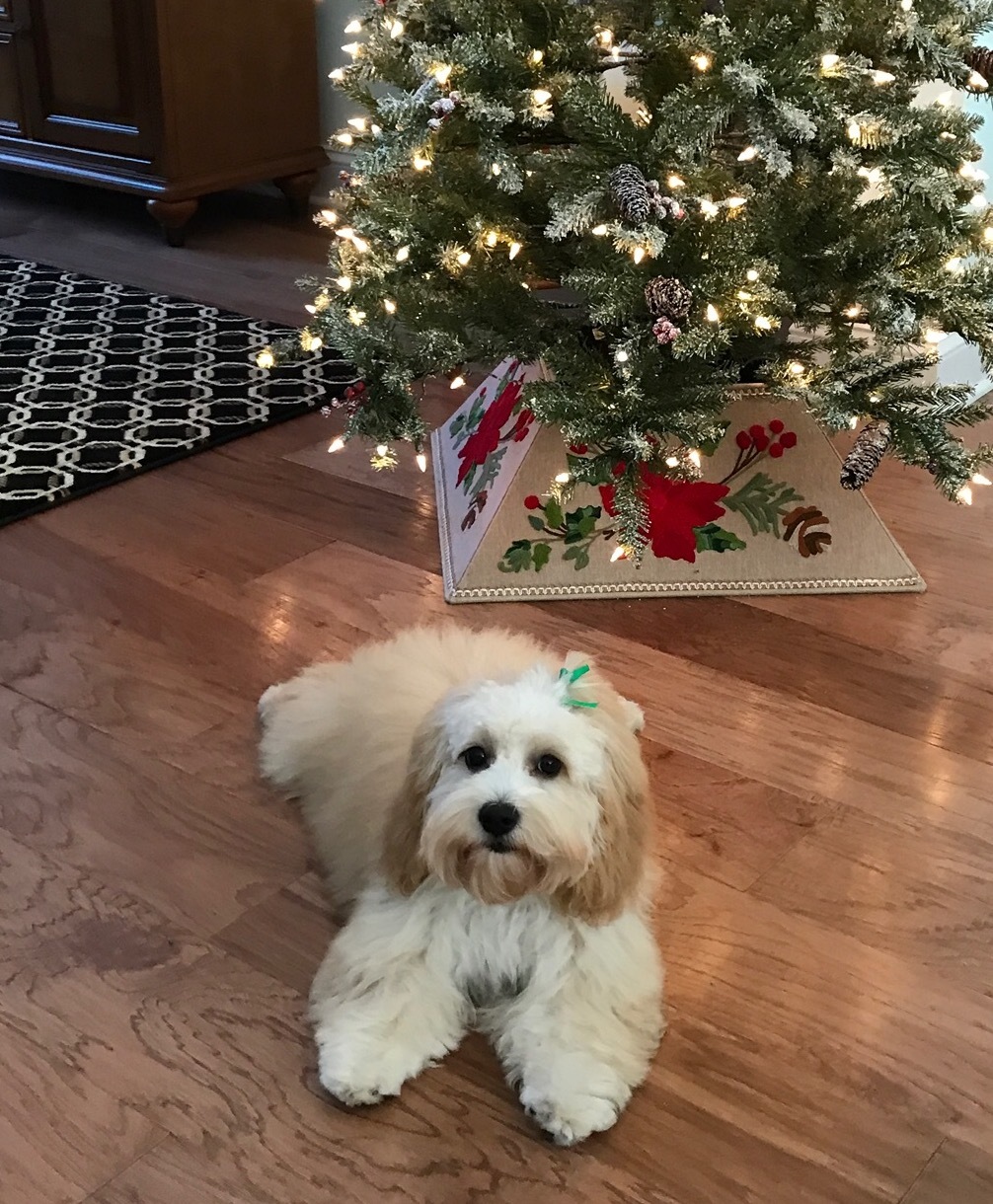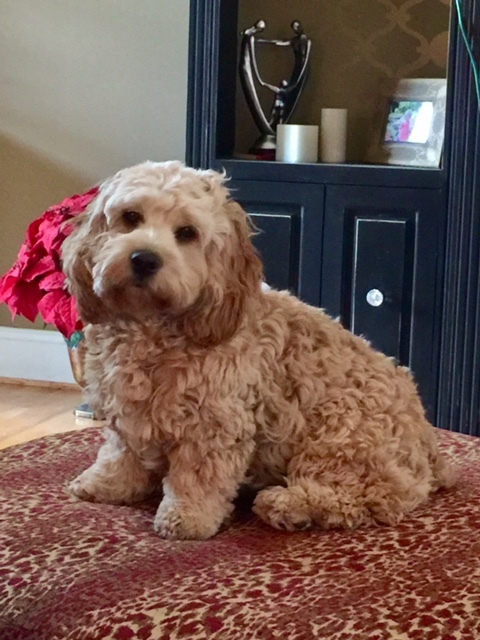 Hi, I hope all is well. Frankie continues to warm our hearts. She is a great pup. We got so lucky. She has a super great personality. She loves people, kids, especially small ones and other dogs! And is a great traveler. She even has her own car seat. My grown children tell me that l'm spoiling Frankie more then I ever spoiled them. Oh well!

Thanks, 
Dee



Rosie is an adorably sweet & friendly puppy. She is very healthy & has blended in amazingly well with our golden retriever. She loves to run and play outside, and not afraid to get wet & dirty in the creek! We love her SO much! 
Kara Brill